MK2 GTI dash removal.
10-23-2006, 11:46 AM
GTcars - Post God !
Join Date: May 2005
Location: Kitchener
Posts: 4,367
Rep Power:
609
MK2 GTI dash removal.
---
This is going to cover how to remove the MK2 dash.
First, tools.
1. #2 Phillips screwdriver.
2. Various pliers, or cutters.
3. Slot screwdriver. Great for everything.
4. 10mm socket, for bolts in the rain tray.
OK, on to how to. First of all, remove the bolts under the hood. Remove the rain tray, and find them. Here's where they are.
And the drivers side. This one is a pita. You can reach it through the wiper assembly, if you've got the extension pictured above. If you don't, well, good luck. Just go buy the extension, and the deep 10mm socket.
You're going to need to hold down the wiring harness, and feed the socket, through the wiper arms. You can see the bolt, if you look, but make sure your engine bay is somewhat clean, or you'll look like I did, with dirt all over my jacket.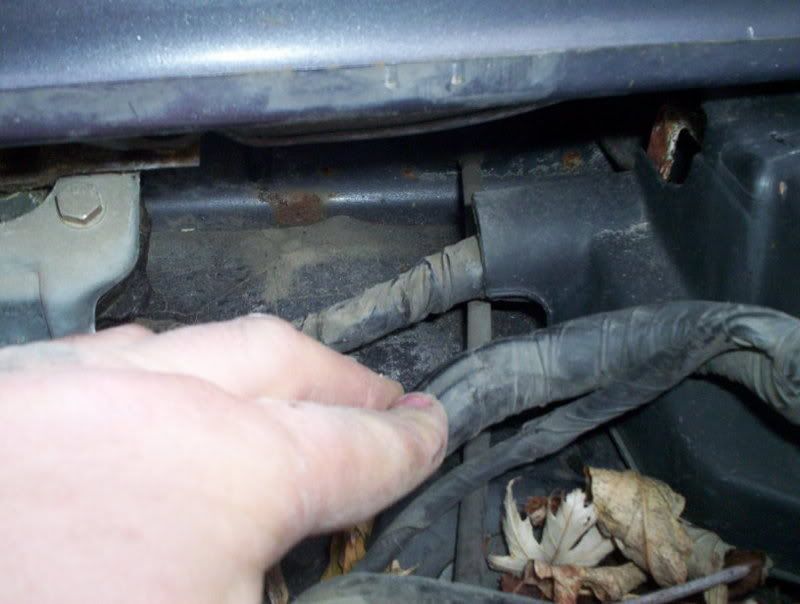 Next, is these 2 screws. In alot of the other threads I found, people said these were 8mm, or whatever, on my car, they were #2 Phillips screws.
You may not think of this, but you will need to do it. Remove the steering wheel. I used a 15/16" socket, don't ask, it fit.
If your car is equipped with it, the console, and knee bar will need to be removed, they're held in with phillips screws, and 2 8mm bolts. Unfortunatley, I had pulled my a few weeks ago, and I didn't think to take pics.
When you're done, you have a dash, and a goofy looking interior.
Thread
Thread Starter
Forum
Replies
Last Post
Currently Active Users Viewing This Thread: 1
(0 members and 1 guests)